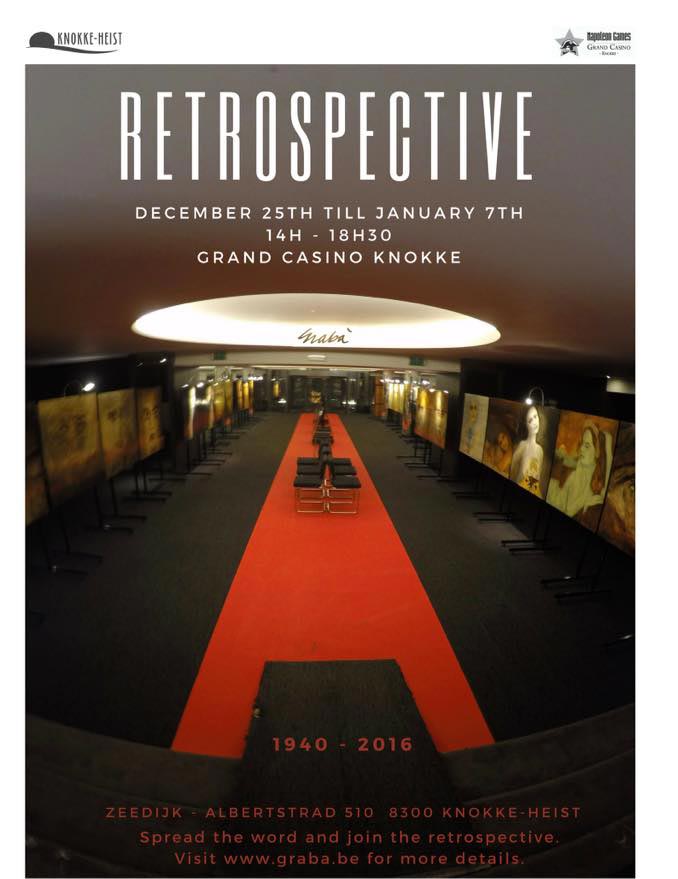 The exhibition is open from October 22nd till January 7th 2018!
Every day 14h00 till 18h30
or on appointment.
THE GRAND CASINO KNOKKE
ZEEDIJK - ALBERTSTRAND 510 8300 KNOKKE-HEIST
Man is the central theme in his paintings in which symbolism, expression and color add a particularly warmth. The striking use of light and unique color palette are captivating. The old masters are the examples and he escapes from the matte reality by bringing dream and mystery to the forefront. The cycle 'Men in the Mirror', painted in his widely known, layered technique and glacis, brings a series of works inspired by an old master: REMBRANDT. Graba' starts from a particular Rembrandt painting replacing the original character by a person that made an impression on him. These works are on display in 'view boxes' in Knokke (where Graba' started many years ago) after which they will travel to Amsterdam, Venice, Paris, London.....
'Men in the Mirror' is exhibited opposite the The Grand Casino Zeedijk-Albertstrand Knokke-Heist. 'A Retrospective' can be seen in the Grand Casino and in its restaurant 'Mascotte' (only open for diner). Casino-bar is open every day from 11h. Zeedijk-Albertstrand Knokke-Heist.

INVITATION 'MEN IN THE MIRROR' & 'A RETROSPECTIVE'